Materials: 2 cake pans (8 and 12 inch diameters)clock mechanismdrill and bitdecorative nuts and bolts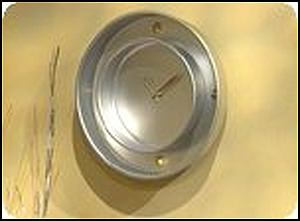 tape measurepaperpencilSteps: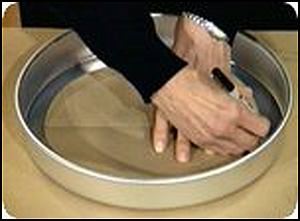 1. Find the center of both pans by making a paper template of the pans, folding it in quarters and unfolding it. Where the lines intersect will be the middle. Drill a hole through each that is large enough to accept the stem of the clock mechanism.
3. Install the decorative nuts and bolts in the holes drilled in Step 2. 4. Place the smaller pan into the larger one and install the clock mechanism as directed in the instructions.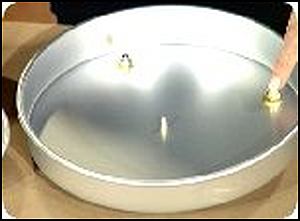 5. Hang clock on wall using hanger on back of clock mechanism.