Mirrors are a very functional product in terms of design and what it can offer. It is a product with a lot of potential. Mirrors, which started out as simple and functional, became a hot trend in decorating when manufacturers added sandblasted and beveled characteristics.
With the increase in the popularity of using glass in building, it's only natural that we would see an increase in the use of beveled glass and mirror. The use of beveled glass has become a standard decorating option as designers search for creative ways in which to enhance small to large living spaces. A room can take on a completely different appearance when beveled glass, if carefully chosen, is used. The bevels refract light and provide a jeweled rainbow of light.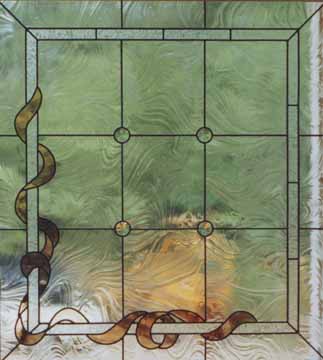 If you are planning to install a mirrored wall, keep in mind that a bevel next to a flat surface such as the ceiling will cause the bevel to "disappear." An overlay would be better because at least the inside bevel of the overlay will be visible. Speak to the homeowner about future plans for wallpaper, as this will also cause the bevel to disappear if it directly abuts the mirror. If you are planning on using any curved bevels, keep in mind that tight curves are difficult to bevel and can be costly.Beveling is almost always a pretty addition to glass and with careful planning it will produce much more than just an attractive mirror. You will have created a mirror that sparkles and delights those viewing it and what a nice reflection that is on you!