Generally, when we think about saving energy, lighting comes first to mind. Many of us have simply become accustomed to using bulbs that superfluously use energy because they are often less expensive than the energy saving bulbs. Curiously, the cost of the traditional bulbs will appear and reappear on your energy bill because they burn out faster. A typical household spends nearly 10% of its annual energy budget on lighting, but many of the energy efficient bulbs use 50-75% less energy than standard lighting. For example, you could use a 16 watt bulb that gives off the same light as a 60 watt bulb, and it's guaranteed to last five years. Now, when "eco-friendly" is a household phrase, a variety of conservation friendly bulbs are out there, grouped with the traditional bulbs at your local home store.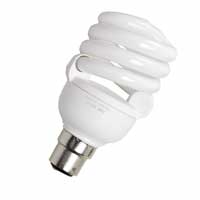 After switching to energy saving bulbs, the next step to meet the time-honored source of light – natural, of course. For people who haven't yet dipped into the wonders of candles, now that it's winter, it's a perfect time introduce them. Possibly you live in a part of the world where now the sun sets before dinnertime and hot cocoa is the drink du jour. Candles will add the perfect cozy, inviting touch to warm the senses. Naturally, proper caution must be given to the location of every candle, and they should never be left burning when no one is in the room.
With the lighting taking care of, let's move to the next immediate need – a down comforter, of course. While it may not reduce energy bills by any great measure, it will look attractive and provide a cozy, comfortable element that all bedrooms deserve. If your client prefers a slightly crisp sleeping temperature on cold wintry nights, allow the down comforter to provide the warmth. Another option is a fluffy feather bed that adds some extra cushion to the mattress and some warmth to the nighttime. Place the feather bed either under the fitted sheet or above it with the cover over it. For the energy-conscious client, these extra amenities can add great warmth to a bedroom and provide a luxurious touch.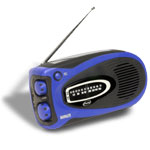 Now, you've probably heard about these energy saving radios but thought you didn't have much use for them. Again, this probably won't diminish the energy bill, but it won't contribute to your bills, at all! Specifically, whose "powered" by an internal clock, wound by hand, which works as a generator. This mechanism alleviates the need for batteries or electricity. This radio won't produce symphony style sound, but it'll work perfectly in a kitchen, garage or workspace.
Originally, the Freeplay Radio was engineered for the purpose of supplying a communication source to the natives in Africa. An Englishman by the name of Trevor Bayless observed through his work with HIV education in Africa that in order to broaden the reach of his work, and the many others educating the natives on preventative measures, radios were needed.
The Freeplay Radio is almost entirely constructed of recycled materials with 147 of the 149 parts being totally recyclable. It can be purchased for around $70.00. For camping, for the environment-conscious friend, or for the sheer fascination of this engineering feat, the Freeplay a fantastic addition to any home.
As we expend energy every which way, let's all try to restore energy into our living spaces. Consequently, this will help keep us from running on empty most of the time and will recharge our homes with healthy, positive energy. There are many ways to do so the ideas above are just the beginning of these little things that improve our quality of living.