You can't fit a square peg into a round hole, but you can fit a window covering into a round window. . .or an oval, arched or angled window. Indeed, window coverings can be designed to fit any of the specialty shaped windows that are such an integral part of new housing construction and remodeling these days.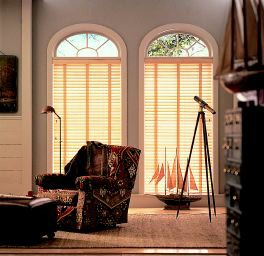 Specialty shapes are growing in popularity. Industry estimates put the number of specialty shapes at about 20 percent of the total residential window space. Among the most common are arches, Palladium windows, bay windows and skylights. Throw in patio and French doors, and you can see that the traditional rectangle is not the only story when it comes to covering your windows.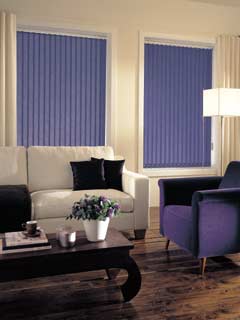 Some homeowners may have originally decided to leave specialty shapes such as arches uncovered, but perhaps they didn't count on the evening sun heating up their family room or dawn's early light poking into their bedrooms. For this reason, they may reconsider and decide to put a window covering over the shape.
Among the most likely candidates for covering specialty shaped windows are horizontal metal blinds, pleated shades and cellular shades. Vertical blinds are traditionally placed at patio doors, but they are also well-suited to large angle-top windows. Wood blinds, meanwhile, can fit a variety of applications, including quarter arches, full arches, angles, trapezoids, hexagons and triangles. Fabric, accentuated with decorative rods or scarf hardware, also can add a pleasing look to a specialty shape.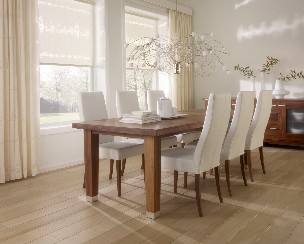 The type of window covering used on a specialty shaped window will depend upon what you want to achieve. Are you looking for something decorative, or is function also important? Is there a need for light control and/or privacy? Are you looking to protect your furnishings from ultraviolet light damage? Is heating and/or cooling loss a consideration? Can the window covering be completely or partially stationary, or do you want it to open or traverse? Is the window out of reach? If so, you may need to consider motorization in order to operate the blind or shade.