Certainly, the financial obstacles that exist for most young people make high-style living somewhat of a challenge, but don't let a lack of space hinder your creativity; small rooms can be big on design without having to give in to an entire decorating overhaul. Here's how:
Feeling blue? Repaint!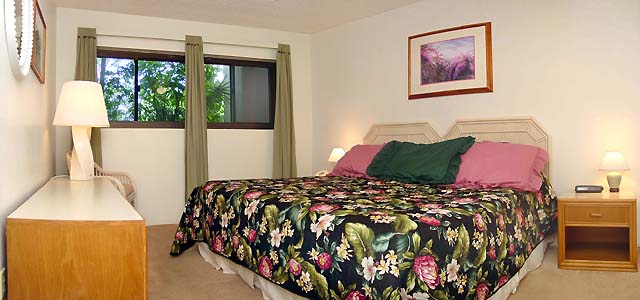 One easy way to alter the appearance of your apartment is by painting. Start off by selecting a light color (often, people make the mistake of painting with dark colors, which actually make a room look smaller). Light colors give the illusion of a larger living space and brighten up a room. If you have some time and money to invest, opt for a different color to paint your ceiling -- one to two shades lighter than the color of your walls. This will give the illusion of a higher ceiling and make your living space seem larger as well. If you are unsure, don't hesitate to ask friends and professionals for their opinions. Acrylic paints are relatively inexpensive, easy to apply, and don't smell, making them the perfect choice. Make sure, however, to use a medium to high-gloss finish such as a "pearl finish" for the kitchen; it's easy to clean and resists the elements and climate of a kitchen. To speed up the painting process at no more than the price of pizza and beer, invite your buddies over for a weekend of painting.
You may want to add a finishing touch to your newly painted walls and ceiling. Home renovation centers offer inexpensive pre-painted Styrofoam moldings to crown a ceiling. A high-gloss white molding will not only hide any imperfections in your paint job, but also amplify the effect of a lighter colored ceiling and bring warmth to a room. There is no doubt that moldings add a simple sophistication to any room, and the advent of Styrofoam moldings make them accessible to any budget.
Maximize storage space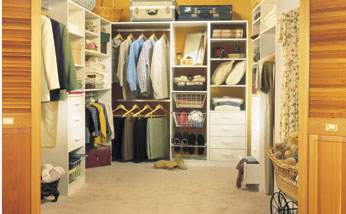 Any great designer would say that if an item serves no purpose, it should be hidden from view. This is an ideal scenario for someone with a lot of storage space, but the reality is that small apartments often lack this luxury. With this in mind, it is essential that your closet be clean and organized.
Home improvement stores sell closet organizers that are low in cost and high in design. Not only will your clothing look better when you take it out of the closet, you'll have much more storage space -- as much as 50%. Before you head out to buy one such organizer, take a look at your closet and assess your needs; you may not want to compromise too much hanging space if the bulk of your clothing needs to be hung.
A little common sense and an hour or two of spring cleaning will give you the extra room needed for the odds and ends that should be stored away.
Move some furniture, and more easy tips
By storing items, you'll be amazed at how spacious and clean your living area will appear. Besides, clutter attracts dust, making your apartment seem more like a breeding ground for dust mites and less of a breeding ground for!
Find furniture that fits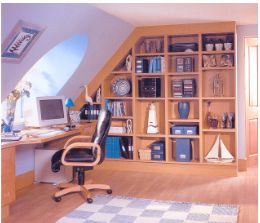 Once you're finished painting, you may notice that your furniture doesn't optimize your living space. Many designers use a "scaling mantra," as they call it, when furnishing smaller living spaces. This means that furniture size should be relative to the appropriate space and free of bold patterns. Furniture on legs keeps the floor area clear, while solid, bulky furniture can overwhelm a small room -- simple words of wisdom for those who are in the market for furniture.
For those already equipped with furniture, you may find that simply rearranging your pieces can open up your living space (or at least give it a facelift). Try to set your furniture against the walls, rather than in the middle of the room; for example, placing your couch against the wall can free up space you may never even know you had. In addition, reconsider your furnishings and their purpose; do away with pieces that have a static function. Keep in mind that a dining room table can also function as a desk and an ottoman can double as additional seating.
Decorate the wallsPosters:
Remember the expression, "a picture is worth a thousand words"? Well, choose yours wisely, as posters and artwork can reflect your personality and that of your living space.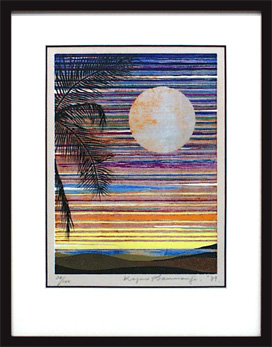 Photos:
An alternative to affixing framed posters or artwork to your walls is to opt for framed photos. Even rimless frames offer a nice change from the conventional, bold frames of yesterday, and they are in keeping with the simple conventions of modern decor.
Here are some ideas for your framed pictures:
Get a theme going
Select a number of photos with a similar theme (black and white, all color, of friends, of family...) and frame them with the aforementioned rimless frames (or any other frame you find). Since most fixtures come in various dimensions, carry the theme through with your favorite posters, vintage ads, memorabilia, or even postcards.
Maintain balance
Use common sense when it comes to arranging your framed photos or artwork. Lighten up dark walls with bright prints, and maintain harmony when it comes to colors by sticking to a similar color theme for each collection of prints.
Lay out pictures logically
When it comes to layout, you can affix photos on the wall in a grid, spaced only a few inches apart from one another, or you can center a bigger piece in the middle of your wall. This clean look can add a lot of personality to your apartment with very little work or cost involved.
Lighten up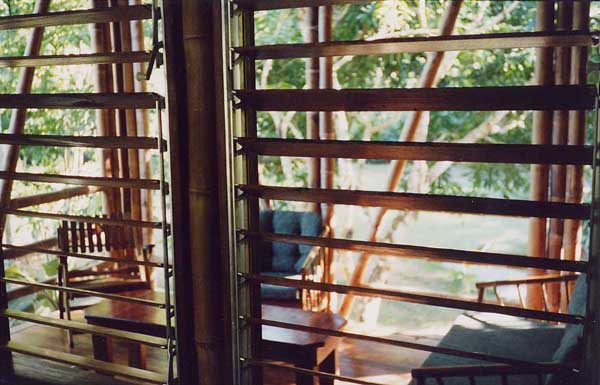 Lighting is the single most effective way to improve upon your living space. Be it a simple lamp, a mounted fixture, or a window treatment that can be used to allow light in during the day, a bright living space always seems much more inviting. Visit local lighting and home decorating stores for ideas and opt for simple lighting fixtures rather than the more decorative selections. A basic floor lamp, or directional lamp that can allow light to be shaded upon a wall or ceiling, can draw attention to any desired area or emphasize ceiling height.
Whatever you choose, it's important to allow a subtle light to filter through fixtures and window treatments, to make a smaller living space feel warmer in tone and atmosphere. Bright lights are hard on the eyes, amplify a lack of expanse and can quickly heat up your living area.
Be proud of your pad!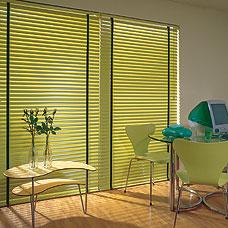 These are some simple ways to update your apartment, and your image in the process. Costs can always vary depending on your taste, your budget, and your apartment size. Shop around for the best deals and don't be afraid to be creative or ask for help. Home furnishing and renovation centers have attractive displays that can inspire even the most conservative tastes. So get to work and get a head start on spring by updating your way of living!