For some, the winter season is equivalent to hibernation time, while for others, every season is the time to seek shelter and lounge around. While having a woman as a fixture in your apartment would make for a wonderful enhancement to keep you warm all winter long, you'll need to have the necessary furniture, accessories and clothes to keep you cozy.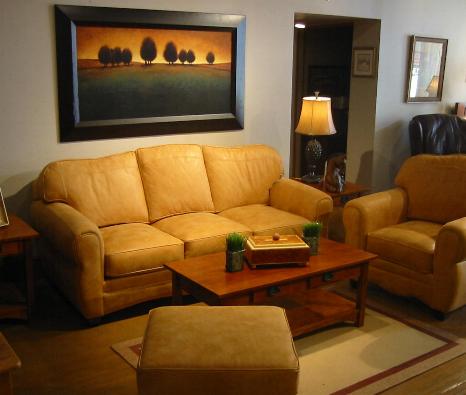 After a long day's work, no doubt that the best feeling is just plopping down on your living room couch, putting your feet up, and warming up to a great movie on your big screen TV.
But since you can't change your apartment to suit the season like you do your wardrobe, you need to find furniture and home accessories to make your apartment cozy, yet not exactly looking like a country house in Aspen.
While it's important to know how to decorate your bachelor pad to keep it in the utmost style, here are the furniture, home accessories you must own if downtime in your apartment is your favorite part of the day.
Feel good furniture
The ultimate key to furniture is comfort; if it isn't comfortable, then it may as well be on display at a museum.
Couch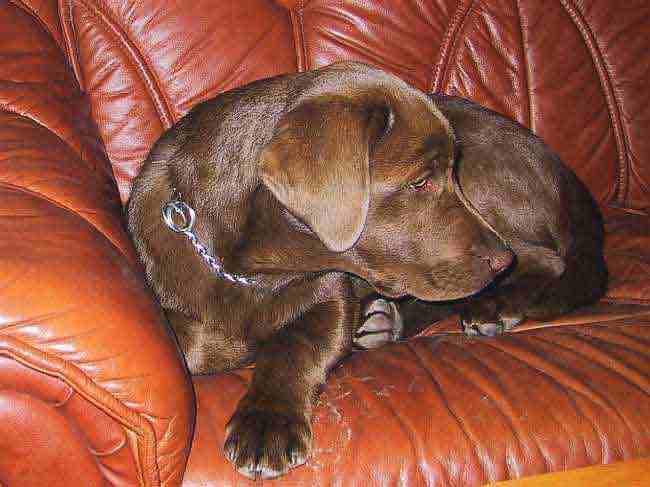 Leather couches are extremely stylish -- especially now -- and look great in a man's apartment. While leather is making its presence felt in most aspects of the fashion industry, it remains a classic material for furniture. Opt for a leather couch in brown, tan, beige, or camel, but most importantly, make sure it's comfortable to sit and lie on. It's better to have a leather couch that "overflows," so that you can lie down and sink into it, rather than stiff leather that you're more likely to slip off of.
If you don't get a leather couch, you can always find one in tweed or any other kind of thick, textured fabric. Earthy tones such as rust, brown, beige, khaki, and tan are not only the coziest colors you can decorate your apartment in, but they're also in style right now.
Ottoman
If you have a chair, it can be even more comfortable with an ottoman (a cushioned footstool), to prop your feet up on top of. Of course, make sure the ottoman is the same color and fabric as your chair.
Coffee talk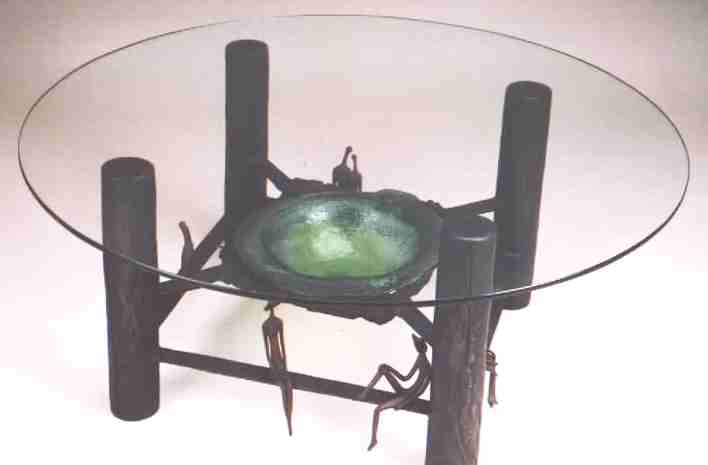 Now of course, if you spend your life on a couch, you'll need to get a coffee table to eat on, keep the remote control on, and keep just about everything on. Opt for a wooden table, which is classic, simple and always versatile. You can find a wide array of coffee tables at some home furnishing store.
Entertainment unit
If you're more the type to spend the night fixated on the television rather than pick up the latest bestseller, you're probably more likely to keep an entertainment unit in your living room rather than a bookshelf.
So if you're a sucker for a big screen TV, DVD player, and all the latest gadgets that keep you entertained until your eyes bulge out, then you're in the market for an entertainment unit. If your coffee table is wooden and the rest of your living room is an earthy motif, then your unit should be wooden as well.
What else do you need to lounge? Pillows, candles, fireplace
accentuating accessoriesBlanket
What's a comfortable couch without a snuggly blanket to keep you warm while bumming around, whether you have company or not? Opt for a simple wool (just make sure it's not itchy), cotton or flannel blanket, with or without prints.
Throw Pillows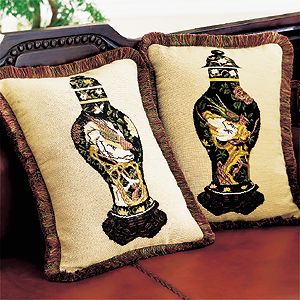 Pillows for your couch can add comfort and style to your living room. Get several pillows (depending on the size of your couch), and use them to add a personal touch to the room. These can be busier with patterns and prints; just make sure they are the same tones as the rest of the room.
Popular pillow styles are those in animal prints (may bring out the animal in your woman), or you can keep it simpler with tweed or thick cotton pillows with lots of texture. Textures are huge in interior decorating today.
Carpet
A great idea for the living room (if your bachelor pad isn't already carpeted) is a shaggy wool carpet, which is probably best in beige, tan, or any other light color. Keep in mind that too many colors, especially dark ones, make an already small room look even smaller.
Lamps
While a lamp with a dimmer is always great, the trend in lamps today is silk or Japanese style lampshades, where the light subtly shines through the screen.
Candles and Candleholders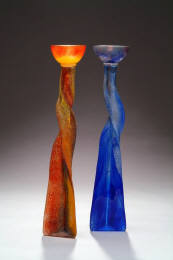 To add some real warmth to your living room, place candleholders or candles either on the coffee table, or hang candleholders on your living room wall. This adds a sense of the coziness factor we're trying to achieve, and as an added bonus, candles are always good to have handy in case you want to set the mood for romance. But don't go on candle overkill, or the living room will look more like a monastery. Opt for more antique looking candleholders, in pewter or brass, or even glass ones.
Fireplace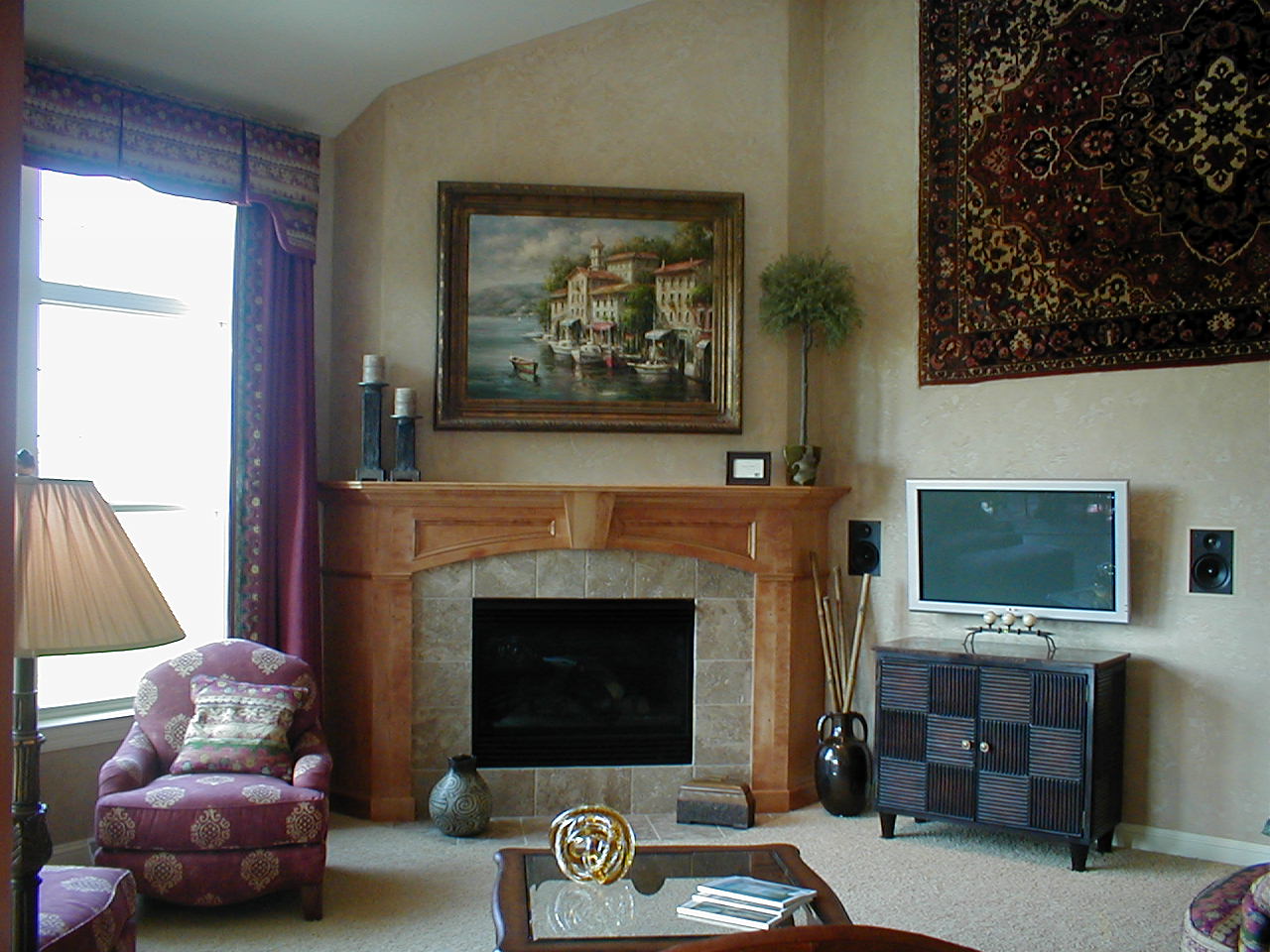 Having a fireplace is always a treat (especially if you ever have any evidence to burn), but if you don't, then having candles in the room can compensate for the warmth factor. If you don't want to go through the hassle of getting actual firewood, you can even buy fake wood that burns just as well. If you don't have wood at all, you can have candles burning in the fireplace, which is easier than actual firewood -- and again, perfect in order to get a woman burning with passion.