This blue is sky blue, with a touch of steel blue mixed in. It's softer than steel blue, but a little harder and lighter than sky blue.

It makes sense that this shade was popular in Colonial America, during the 17th and 18th centuries, because it's a color that doesn't stand out and call attention to itself. It's also a little bit stern and controlled, and the fact that it was used during a time that called for a great deal of restraint makes sense.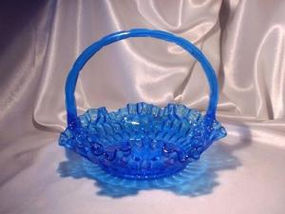 This is the perfect color to use for indoor wall color or exterior paint if you have a traditional, Colonial house, no matter where in the world you're living. This color goes well with front porch columns, crown molding, and 12-foot high ceilings. It's not a color for the small rooms of an apartment, but it works best in a house where you have soaring height or great width.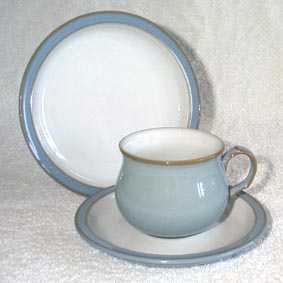 One thing to watch out for with Colonial blue is that it can be cold. It has just enough steel grey in it that it falls on the colder end of the spectrum, and so you want to make sure you warm it up by carefully balancing it with other colors.
For example, if you paint the walls Colonial blue, you might do well to upholster the furniture in deep maroon. Add some sofa cushions or a rug in a pattern that includes both Colonial blue and maroon to tie it all together. You can often find this shade of blue in Oriental carpets and in French toile fabrics.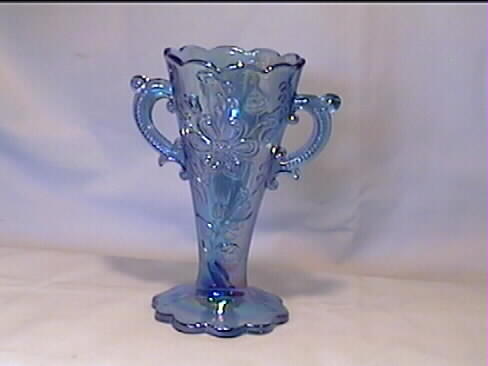 Instead of using bright white for the trim and accessories, a cream might do better to soften the tone of the Colonial blue. This also holds true if you're using Colonial blue for the exterior of your home, so you should look at outdoor trim paint in off-white and cream to best show off the color without looking cold.
You can also easily find wallpapers with patterns in cream and Colonial blue. You could add interest to a room by papering one wall, and painting the other walls - as long as the paint perfectly matches the colors in the wallpaper.
Colonial blue also adds a nice, old-fashioned touch in your home.