Faucets come in all shapes and sizes. Here's a few things to consider when finding the faucet that's right for you.Handles.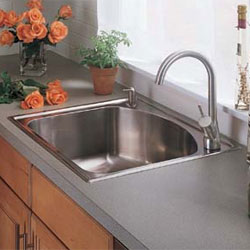 The choice of a one or two-handled faucet is purely personal. With one handle, you enjoy convenient, single-handed control of water temperature and volume. Two-handled faucets offer more handle styles and spout designs.
Style.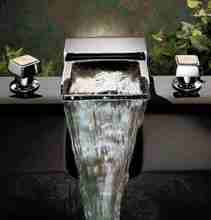 Avoid a tiny faucet on a big, bold sink, and vice-versa. Look for a faucet that directs water into the center of the bowl. Maybe a tall gooseneck or one with a Pull-Out Spray. Too short may not reach far enough. Also, make sure your new faucet can match the correct hole drillings in your sink, 4" centers, 8" centers, or single hole.
Finish.
Look for a long-lasting, low maintenance finish to complement your decor.
Dripless Faucets.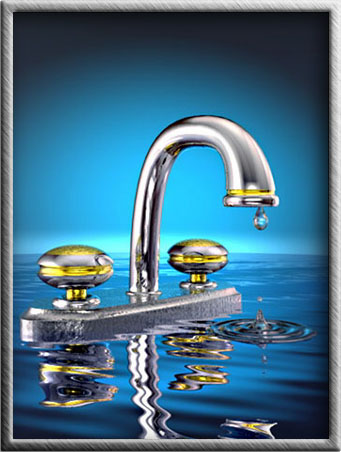 Consider how a new faucet will last. Or, more importantly, how long it will last without dripping. Faucets should offer long-term performance and be drip-free for life.
Scald Protection.
Finally, check into anti-scald features. There are three solutions:
Hot-Limit Safety Stops
offer adjustable settings that restrict how far the handle can be pushed toward hot. Our Safety Stops are simple and easy to adjust. This feature is particularily useful in households with small children.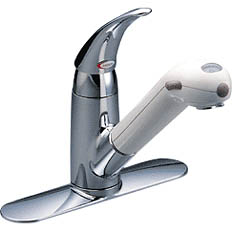 Pressure-Balancing Valves
protect users from drastic temperature changes should someone operate a washing machine or flush a toilet while someone is showering.
Thermostatic Valves
allow users to select a favorite shower temperature on an easy-to-read dial. The valve responds automatically and maintains the selected temperature even if the water supply temperature changes.