It is the first and last area of a house that visitors see, leaving a lasting impression upon their minds. It may be what welcomes your guests home and what bids them adieu. It is the home's entryway, an area where clutter can sometimes become commonplace!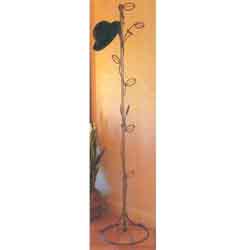 Especially in the wintertime, when inclement weather calls for heavy coats and umbrellas, clutter in the entryway can become a problem. Often these items get haphazardly strewn about in the area close to the front door.
Unfortunately, many people undervalue the importance of a tidy and aesthetically pleasing foyer. No matter how many entrances your clients may have into their homes, there is likely one main artery that the family uses to enter or exit. Heavy foot traffic can be a prime ingredient for visual clutter, which can increase cleaning time and stress.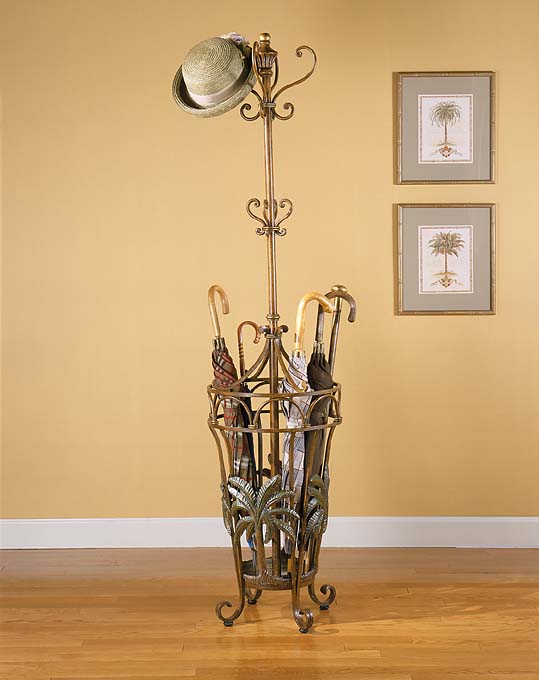 Tip:
Luckily, the aesthetics of an entryway can be easily uplifted using two little things—umbrella stands and coat racks. Though these items have slowly lost popularity since the end of the black-and-white era, they're definitely not antiquated, nor are their functions outdated. When it rains, people still use an umbrella to stay dry. Similarly, people still wear coats with loops perfectly fitted to slip over a hook. In short, everyone still wears coats and uses umbrellas! If these observations seem obvious, and we hope they do, why doesn't every house have a stunning umbrella stand and coat rack in its entryway?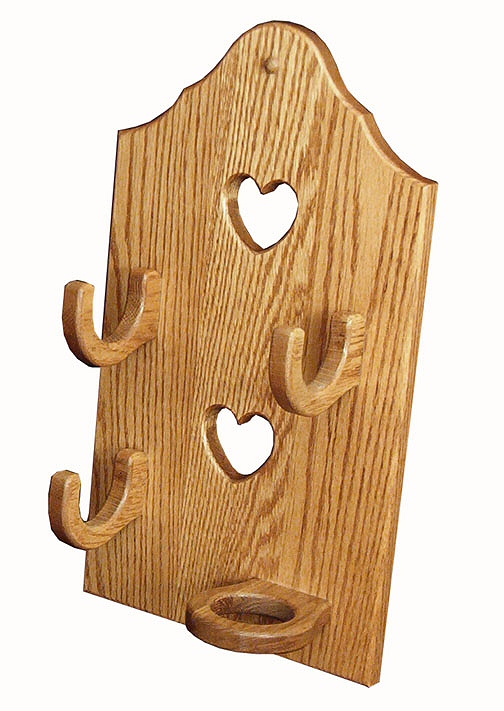 Don't blame the manufacturers. The designs of these items have blossomed over the years.
First, let's look at umbrella stands. Unless you live in the desert, you need these wonderful little things in your entryway. An umbrella stand in the foyer will add an element of elegance, plus it has a timeless appeal. Since the goal in the foyer should be to keep things simple, a highly decorative or distinctive umbrella stand will work nicely in a minimally decorated space. It can liven things up without overwhelming a small or even cramped space.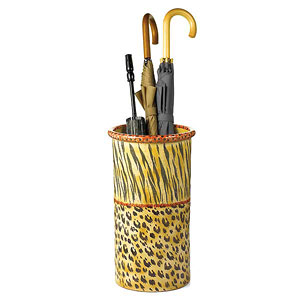 Also, because many umbrellas are basic in design, a beautiful stand will hide, or disguise, the plain black nylon, leaving only the sturdy wooden or black handles visible. The stands come in a variety of materials such as walnut, birch, cast iron, plastic, and glass, to just name a few. For greater individuality, you can get one personalized with the family's name engraved or painted on to the top of it.
A coat rack does the opposite of an umbrella stand. Where the latter contains the items, a rack showcases them. They are also a great way to avoid a pile of heavy winter coats accumulating in a corner or over the banister. Plus, no one will have an excuse for not hanging up his or her coat.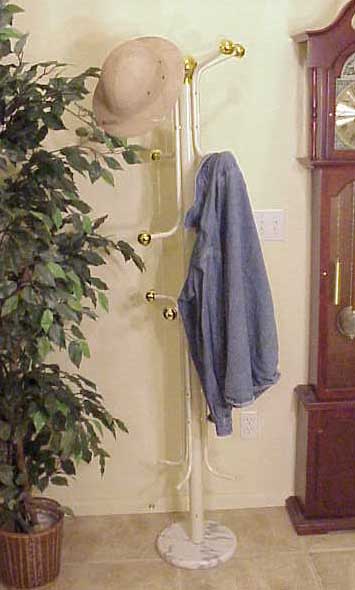 Similarly there are many novelty type coat racks that can appeal to the kid in all of us. These come in the shape of sports figures, such as football, baseball, or basketball players. For not so lighthearted interiors, a wooden stand intricately carved and painted rich colors can be a great addition to any setting.
Even with all these differently styled designs, many people would prefer to keep their umbrella and coat stands simple. That can be easily accomplished! Placing a focus on a rich type of wood or cast iron can create simple style. This works for a more sophisticated setting.
Finding the right piece that helps organize and enrich the entryway will help harmonize your entryway with the interior space beyond the entrance of your home. Plus, beautiful and fun coat racks and umbrella stands are little things that will make coming home that much more welcoming!