When it's December and you're thinking of decorating, chances are the colors of red and green will come to mind, especially if the holiday in your home is Christmas. But the use of these colors isn't limited to a celebration of the birth of Christ; wintertime red and green has a long history, probably pre-dating the celebration of Christmas; the green we see in late December represents the evergreen tree, a symbol of life continuing even in the face of the dark days of deep winter. When there are no new green shoots sprouting up, we look to the pines and rhododendrons to remind us that indeed, even though the days are short and sunlight is scarce, greenery will return to the world again.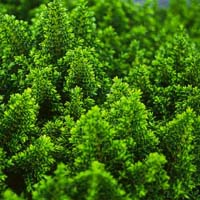 The red in the color scheme of red and green is seen as representing either the blood of Christ or the red of the berries that grow on many evergreen plants. Whatever its origin, the red certainly brightens things up, whether it's a bright red ribbon on a plain green wreath, or little red lights twinkling among the branches of a Christmas tree.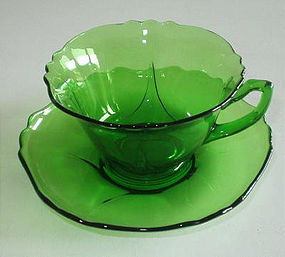 Most often, the green chosen for the Christmas color scheme is not just any green, but is emerald green, that deep, pure, clear green that seems to shine with light.
You don't have to limit your use of emerald green to Christmas decorations, or to the December holiday season. Emerald green will bring a rich, deep tone to any room, at any time of the year. It's especially welcome in winter in the harsher climates when there isn't much natural green available outside.
Emerald green is often used in hand-blown glass, and for just a spot of color, an emerald green glass vase or bowl will brighten a table or sidebar. Emerald green is particularly nice in a vase, as it provides a natural echo to the color of the stems of the flowers you have submerged. For a holiday table, a wreath of emerald green leaves – real or faux – makes a nice centerpiece; but on any table, an emerald green bowl or vase will bring in a note of the outdoors in a way that's rich and sophisticated.
Another place you might see some emerald green is in tiling. A bathroom tiled in emerald green tiles, perhaps interspersed with off-white or pale yellow, will give you a striking look. A table tiled in emerald green and white will remind you of warm summer days even while the snow is flying.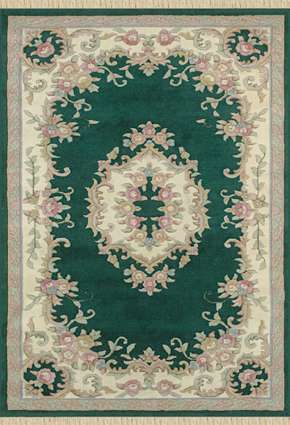 Emerald green has the advantage of being able to work with a variety of other colors. When mixing colors, it's smart to think first of how the colors work in the natural world. This isn't to say you can't try combinations you'd never see in nature, but to start out, ask yourself how the colors are used by that greatest designer, Mother Nature. You don't have to look far to see that green is found with all colors of flowers, fruits, berries and vegetables, thanks to the ubiquitous element in nature, chlorophyll. Think of the deep blue of blueberries nestled against dark green leaves, or pink peonies, or carrots, or the dark brown bark of a maple tree. Green is found with just about every other color, and so it can work in a room's decor with many different colors, including with other shades of green. Pair emerald green with bright lemon yellow for an eye-catching corner of a room; think of how inviting a small easy chair in lemon yellow with emerald green piping and an emerald green cushion would be.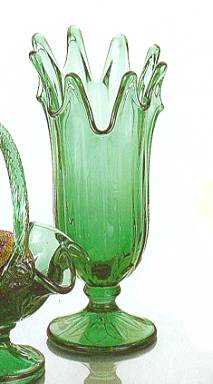 The only caution about using emerald green is to not overdo it. Remember that this color tends to be dark, so you want to be careful if you're thinking of using it for the walls of a room or for big pieces of furniture. Does this mean there's no place for that emerald green sofa you've just fallen in love with? No, of course not. It just means that you may want to paint the walls of that room in a pale yellow, or a paler yet similar shade of green, or an off-white that will play well with the green.
Any use of any green will perk up a room, as it brings in the feeling that the great green world will once again appear, even if it's the middle of December and you're living in the northernmost corner of the northern hemisphere.